Eureka Springs is a mecca of outdoor beauty with stunning foliage, waterfalls, and rock formations making the best hiking trails in the area. It's not surprising that tourists visiting the Ozarks have hiking high up on their vacation itinerary. There is no lack of trails and back country to hike but which ones are the best hiking trails.
Our Hiking Trail Recommendations
Lake Leatherwood Loop
This is one of our favorite hiking trails. Lake Leatherwood Trail is a moderately difficult loop trail approximately 2.4 miles in length. Depending on your zeal for completing the hike it take approximately 50 to complete the hike. Lake Leatherwood Trail is popular for both hiking and biking so you will likely meet other hikers during your time out. This trail is also pet friendly to both on-leash and off-leash areas. Regardless what time of year you visit the area, this is one hiking trail that stays open!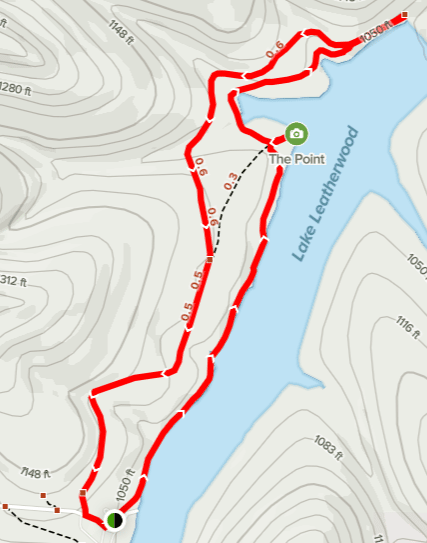 Black Bass Lake Trail
Again, this is another trail we enjoy. If you only have limited time to get out and stretch your legs, this is a perfect little hike that can be completed in roughly 40 to 50 minutes. This trail is a 1.8 mile loop, and is fairly easy to complete with plenty of areas to stop and enjoy babbling creeks, bluffs, and wildlife swimming around the dam built lake. While small, this area still provides plenty of recreation such as hiking, biking, and fishing. Dogs are welcome as long as they are on a leash.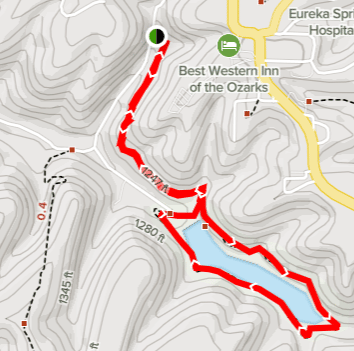 Beaver Lake Loop Trail via Lost Bridge Trail
Perhaps a day taking in a more challenging hike fits the bill for you, then check out the Beaver Lake Loop Trail. This trail is one of the best hiking trails for the more serious hiker because you will need to have the focus and patience to complete this interesting trail. Other hikers will tell you that there are areas where the path is a bit grown over, and you will need to determine the best route. Given that, it is still a great path for plenty of recreation. Dogs are welcome to join you on this trek but must be on a leash. Be prepared, not frustrated, with a good trail map or trail app like AllTrails.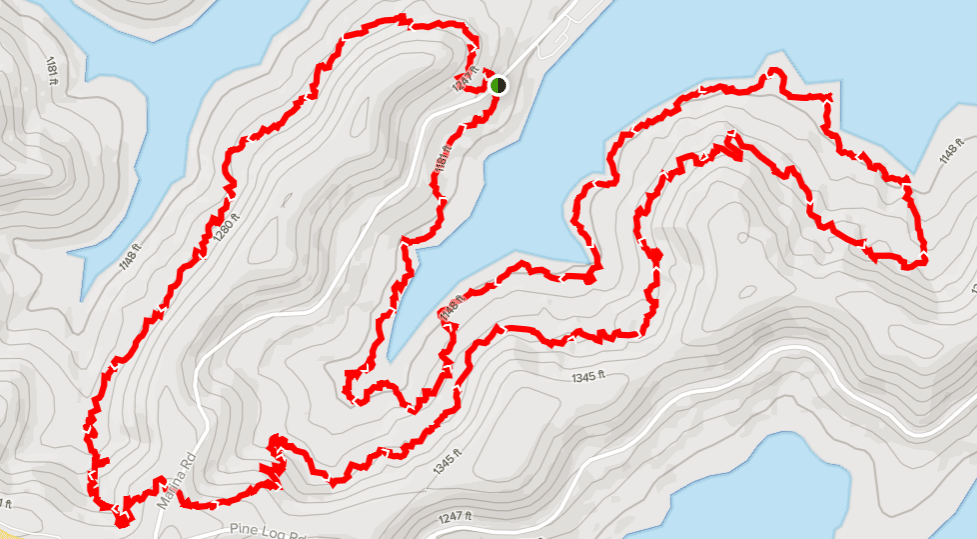 Eureka Springs Loop
If you are on the lookout for a trail that challenges, this might be the trail for you. The Eureka Springs Loop receives mixed reviews for difficulty. The difficulty of this loop trail is considered easy to moderate and a hike that is perfect if you are seeking a little solitude. Other hikers suggest leaving the dog home.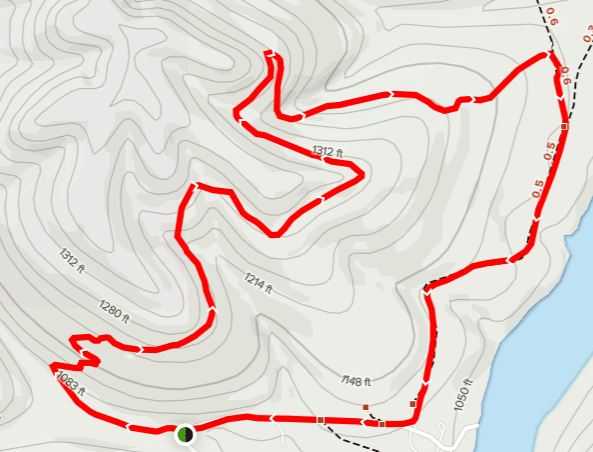 Fresh Springs in Eureka Springs
Believe it or not you can make a nice hike going from one Fresh Spring to the next. There is rich history surrounding each one of the Fresh Springs in Eureka Springs and visiting each of these historical landmarks is one of the best hikes in the area. There are maps and information available for each of the Fresh Springs. Eureka Springs, AR Parks and Rec is a great resource for additional Springs information.
Make your reservation now with us at Tall Pines Inn, and we will help you with maps and directions for a few of these wonderful hikes.