Ah, that feeling of vacation bliss—when you can truly unwind, unplug, and relax. Vacation for health and wellbeing.
Ahh, vacation, for many of us, that R&R feeling you get when you unplug seems like a distant memory. The pandemic has caused us to essentially put vacation planning on the back burner, even though close to eight in 10 (79%)
Americans believe they need a vacation for health and wellbeing (Destination Analysts).
Travel Remains a Top Priority:
• Studies show nine in 10 (91%) Americans say it is important to use their vacation time.
• Additionally, eight in 10 (79%) Americans believe vacations are important to health.
One poll showed six in 10 (59%) believe that travel is more important than ever, and 61% make vacations a top budget priority. Americans even say that their vacation time is more important than job satisfaction.

Work Overload
Following two years of living through the COVID-19 pandemic, Americans are feeling burned out and ready for a change of scenery. However, COVID-19 related health and safety concerns have prevented many American workers from using their hard-earned time off. Even after all we have been through, Americans are STILL not utilizing their earned vacation days.
In the past two years, countless Americans have been burdened with a heavy load, whether it was two jobs, emotional stress, or homeschooling children. The time is now to break free of the burnout this has created and join this National Plan for Vacation Day. Do something now to give yourself a lift and feel the spark you get when that "booking confirmation" arrives! On January 25, let's take time to plan all of your time off for the year. This is "no excuses, and you deserve it" time.
Why do Americans say it is essential to have their vacation time?
1) Time to reconnect with friends and family.
2) Family vacations that create time to connect and make memories of a lifetime.
3) Restore physical, emotional, and mental health.
4) The number one reason Americans need a vacation is for a change of scenery.

Plan Entire Year of Vacation
Last year American workers left on average 29% or approximately four days of paid time off unused, although many Americans (64%) feel they need a vacation. The U.S. travel industry is acknowledging a National Plan for Vacation Day on January 25 to tackle workplace burnout. National Plan for Vacation Day also supports Americans in planning their vacations for the entire year by providing travel resources. National Plan for Vacation Day provides access to vacation tips, planning resources, destination ideas, and incentives.
Plan Vacations Reduces Burnout
• More than two-thirds (68%) of US workers feel moderately burned out, and 13% report being extremely burned out.
• More than half (53%) of remote workers work MORE hours than they did when they worked in the office. Many (61%) find it difficult to unplug from work
• COVID-19 related fears followed by work-related concerns such as workloads and coverage are primary reasons that prevent Americans from using vacation time.
• One-quarter of all Americans used their vacation time in 2021.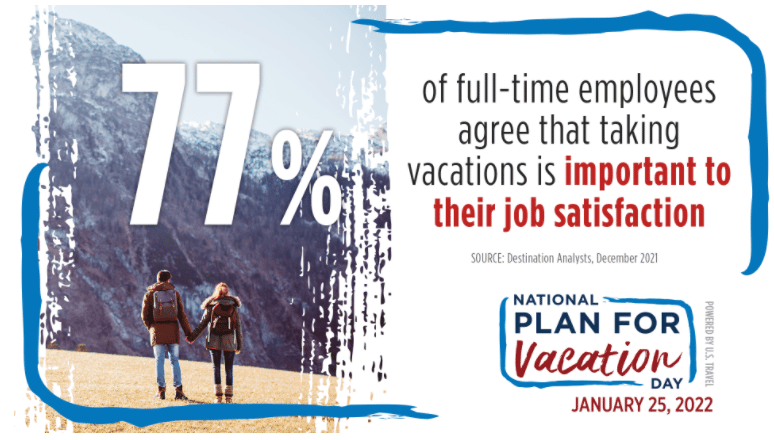 Impact of Planning a Vacation
• Americans who plan out their vacation time will take more time off—but one-quarter (24%) of US households don't do this easy step. As a result, they give up their days off.
• Those who prioritize traveling with paid time off will travel 53% more than non-planners (27%). This trend is expected throughout 2022, more than seen in past years.
• Anticipating and planning travel makes Americans happy. Close to three-quarters (74%) of planners reported being extremely or very happy versus just four in 10 non-planners.
• Burnout is a greater concern for non-planners. Burnout is a greater motivator to book a trip for non-planners than planners—62% of non-planners rated avoiding burnout as a top motivator compared to 53% of planners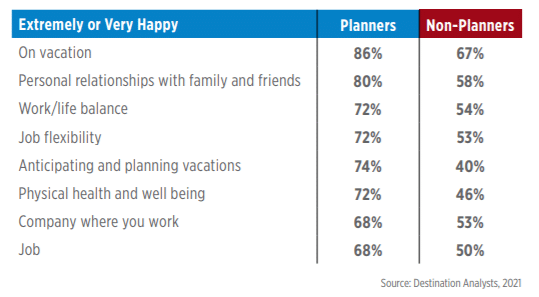 Don't make vacation planning difficult by putting it off until the last minute. There are a few easy steps that can help assure vacation readiness:
Total the number of days you have for vacation, whether it's paid time off or time you can afford to take away from your job.
Block off your calendar from all appointments and commitments.
Make your vacation plans known to family and friends to prevent other overlapping events.
Unwind Under Tall Pines
The time is now to plan your vacation and Tall Pines Inn has it all for you. Tall Pines Inn is situated on approximately 4 acres of tranquil wooded property conveniently located just 5 minutes from downtown Eureka Springs with a convenient trolley stop. We have plenty of outdoor common space with four firepit gathering areas stocked with firewood, picnic tables, outdoor games, and hammocks for enjoying your time with friends or meeting new people. If cooking outdoors is your thing, we have portable BBQ grills with supplies that we drop off at your cabin.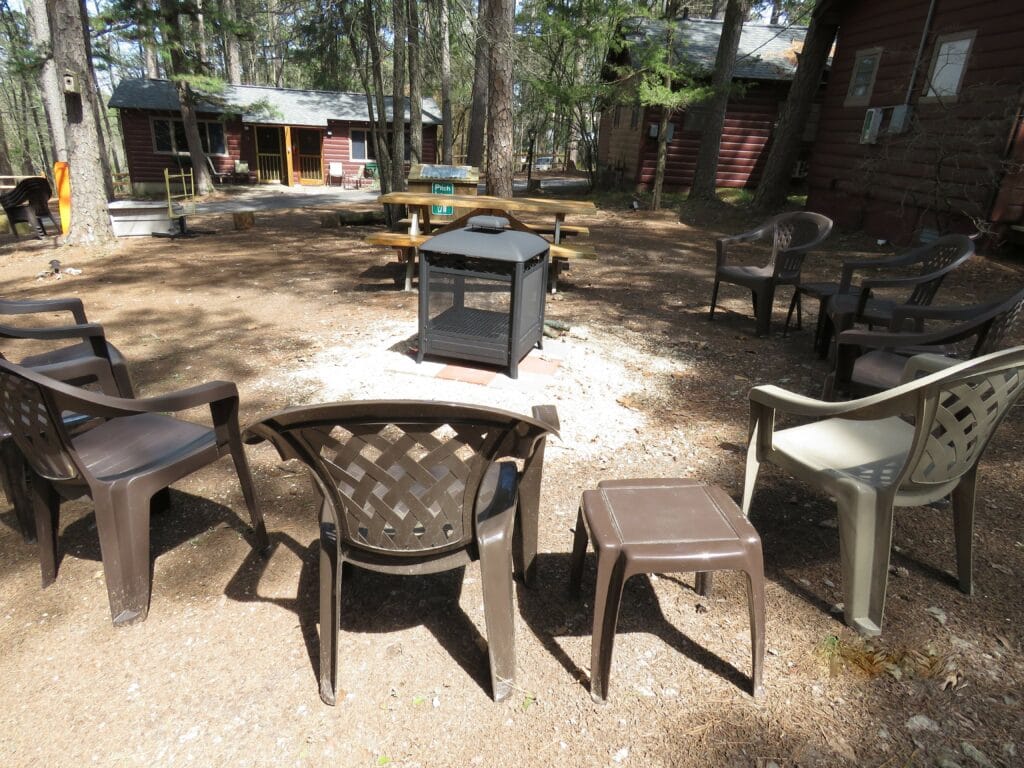 Our property hosts historic log cabins (listed on the National Historic Registry), jetted tub suites, and family-pet friendly duplex cabins. You will enjoy our beautiful super clean heated outdoor pool (seasonal) with lounge chairs and music. Most of our cabins have king sized beds, with a few queen sized beds and even a few sofa sleepers if you require additional sleeping space. We offer some suites with kitchenettes and one with a full kitchen.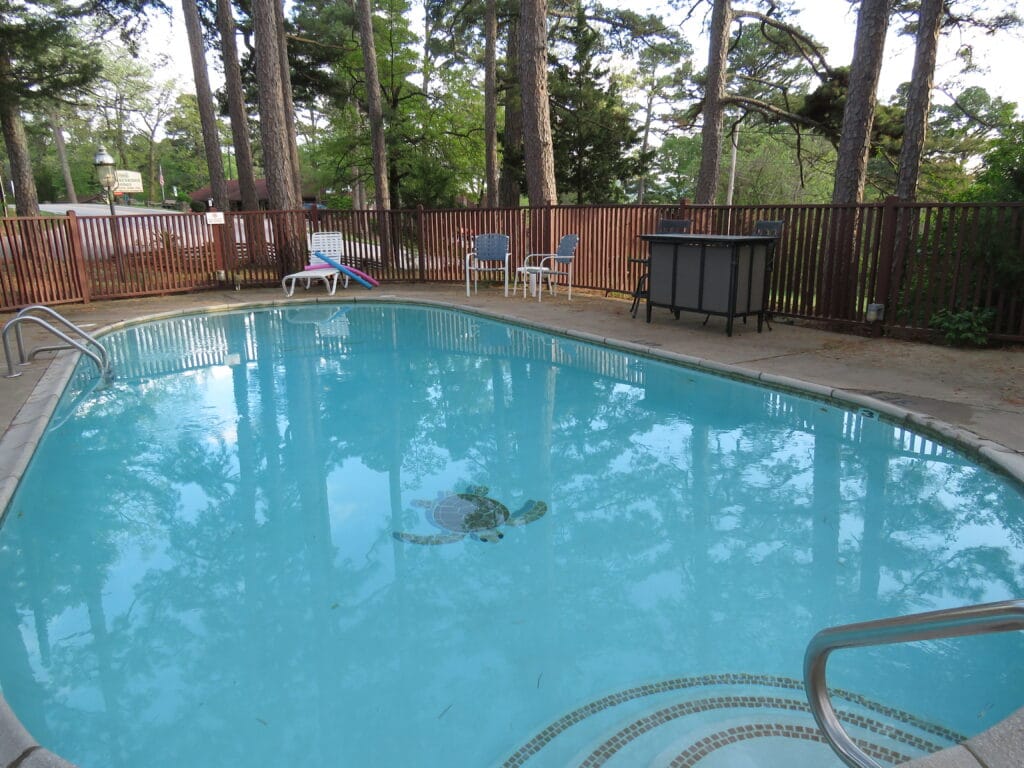 We provide our guests with luxury amenities: plush bath towels and washcloths, makeup cloths, luxury spa bath products, and a hair dryer. Each unit also provides a mini-refrigerator, microwave oven, Keurig coffee machine with a variety of coffee and tea, flat-screen TV with cable and HBO, 5G WiFi, and daily housekeeping service.
Where will you plan your vacation for 2022? The time for planning is now.