Winter activities in Eureka Springs await, and it's time to plan a quick getaway to your favorite hidey-hole. It's not a secret that the events of 2020 and 2021 have impacted the attractions in Eureka Springs. However, that does not need to stop you from enjoying the uniqueness and charm of Little Switzerland.
Start with Lights
Christmas is beautiful in Eureka Springs. Whether you are looking for the best Christmas light show, walking and shopping in the best downtown around, or sitting around a campfire, you will find it here. The Passion Play has a drive-through forest of over 300 lit Christmas trees that are on display through January 1st (Fridays, Saturdays, and Sundays). You can view this incredible display starting at dark until 8 PM. Don't forget during the day; you can still visit the Passion Play to see the Holy Land, Backstage Tour, and Museum (reservations required for daytime events).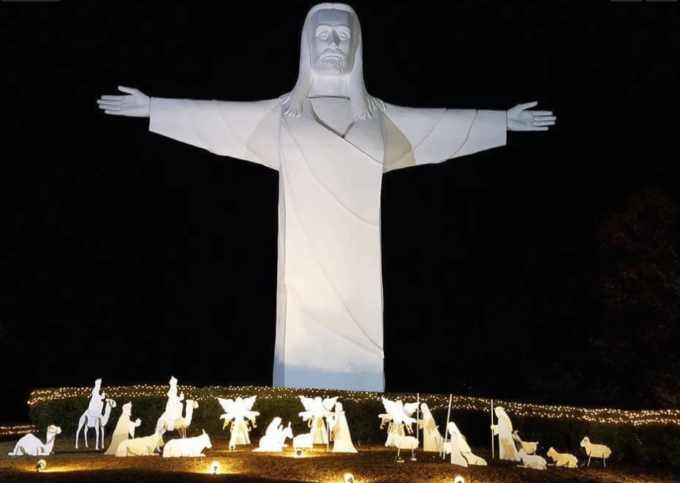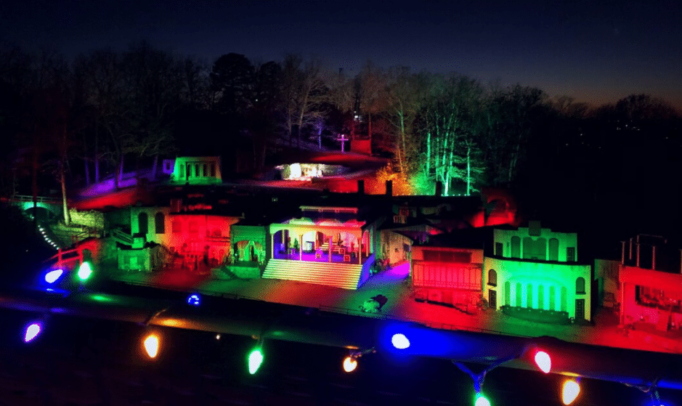 Magic and Paranormal Activities
Admit it, Eureka Springs is alive with energy and mystery, and there are many options to experience the paranormal. Do not delay; grab your tickets now, steal your nerves and open your minds to unexplainable events.
Intrigue Theater
Intrigue Theater, the Master illusionists, Sean Paul & Juliana Fay, have a must-see show they title "Perplexed!". Sean Paul and Juliana are entering their 11th year at the historic INTRIGUE THEATER in Eureka Springs, AR. They weave magic, illusion, mentalism, and sleight of hand to bring their audience to the edge of their seats. You see how Sean-Paul and Juliana Fay use paranormal experiments, mysteries, and interactive comedy to create a captivating performance.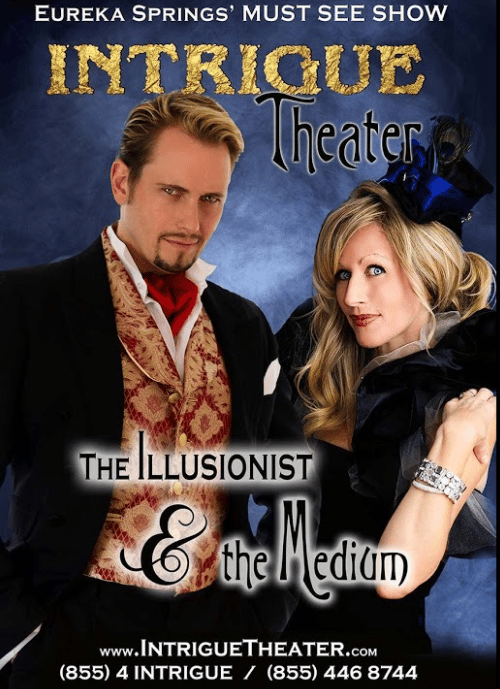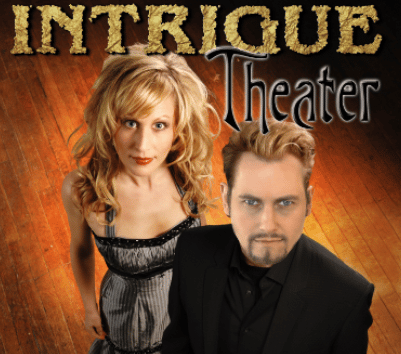 Crescent Hotel
Looking for another option for paranormal activity? Take in a guided tour at the Crescent Hotel, referred to as the "most haunted hotel in America." While on tour, experience resident ghosts who knock and bump on doors and walls along with unexplained chills.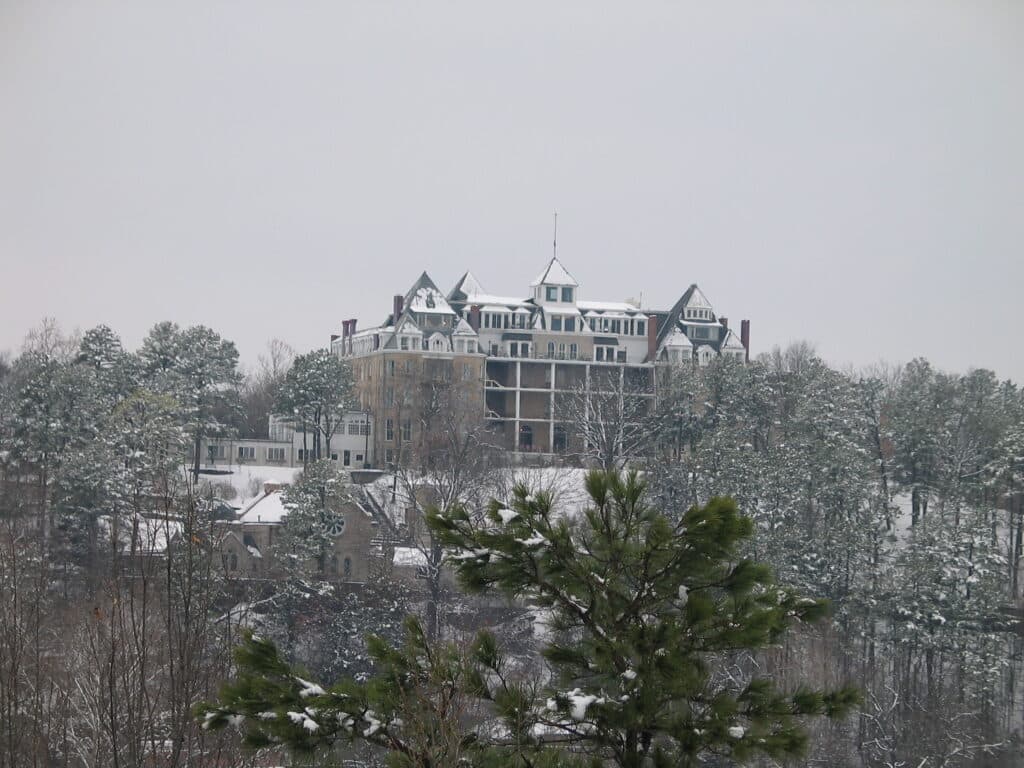 Turpentine Creek Wildcat Refuge
Turpentine Creek Wildlife Refuge is a non-profit wildlife group dedicated to providing lifetime refuge for abused and neglected big cats. The refuge acquires the large cats from various sources around the country and provides them a sanctuary. All cats are given dignity and compassion in a naturalistic environment. The Eureka Springs, Arkansas, refuge has almost 100 animals, including tigers, lions, ligers, leopards, cougars, and bears. Winter is a wonderful time to see the refuge, and animals come out of their dens to enjoy the cool temperatures. You will find less traffic at the resort during the winter, and it is advised to call ahead. Ticket prices and tour times may vary in the winter.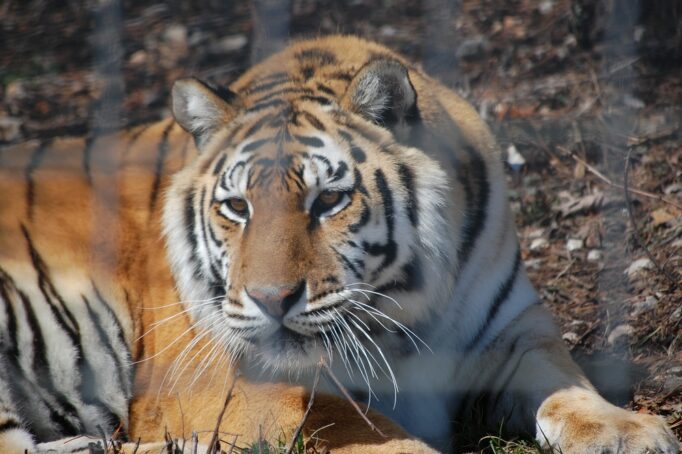 Hike the Fresh Water Springs of Eureka Springs
Winter in the Ozarks can be a fantastic time for hiking, and a great hike is checking off each Fresh Spring. Indeed, you can't drink the water, and there is no "taking in the water," but they are exciting attractions. Fresh Springs are the essence of Eureka Springs' history and development in the 1800s. Their healing waters brought early settlers to Eureka Springs to buy and sell the precious water. Take a peek at Eureka Spring's oldest monuments. Grab your hiking shoes, a good trails map, and a camera, and you are on your way to make a few memories. This hike will allow you to leave your car downtown, but you will want to drive to other areas. You can find approximately 14 Springs looking thoroughly. Some Springs are elusive and will take some sleuthing to pinpoint their location, but the search is worth it. Some Springs have water, even though it may be a trickle, and some are dry. Pull out our Fresh Springs Blog to read a little more about some of the area Fresh Springs.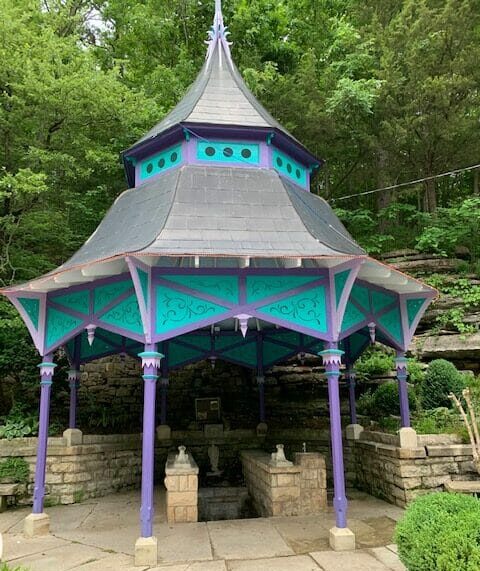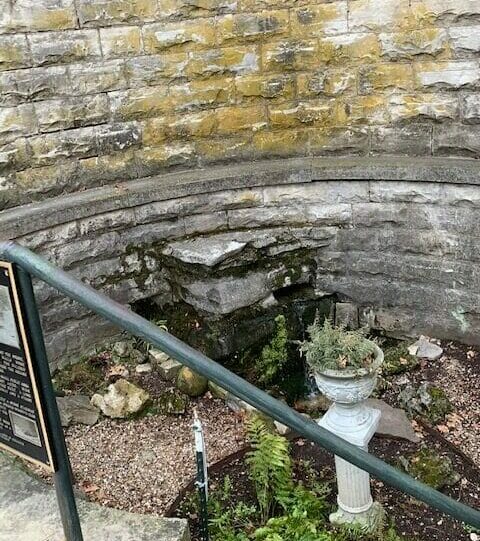 Campfire and Log Fires
There is nothing quite like a winter reprieve in the Ozarks, and Eureka Springs awaits you. The weather is typically amazing for a toasty campfire and hot cocoa. Gathering with friends or making new friends is perfect when you enjoy the warmth of friends and fire. At Tall Pines Inn, we have four large outdoor gathering spaces, all with firepits, Adirondack chairs, and plenty of firewood. If you feel like grilling a meal outside, seriously, you can do that in the winter; we provide a grill to your cabin with all the supplies. In addition, several of our cabins have gas log stoves that create a cozy warm golden glow. Once again, this is about making memories!
We look forward to seeing you.