Premier Suite #21 in our Historic Lodge is the largest suite at Tall Pines Inn, and true to its name "Premier." We love this unit because of its historic nature, gorgeous pine woodwork, and cathedral ceilings. So, continuing to tour our cabins, this was the next natural selection.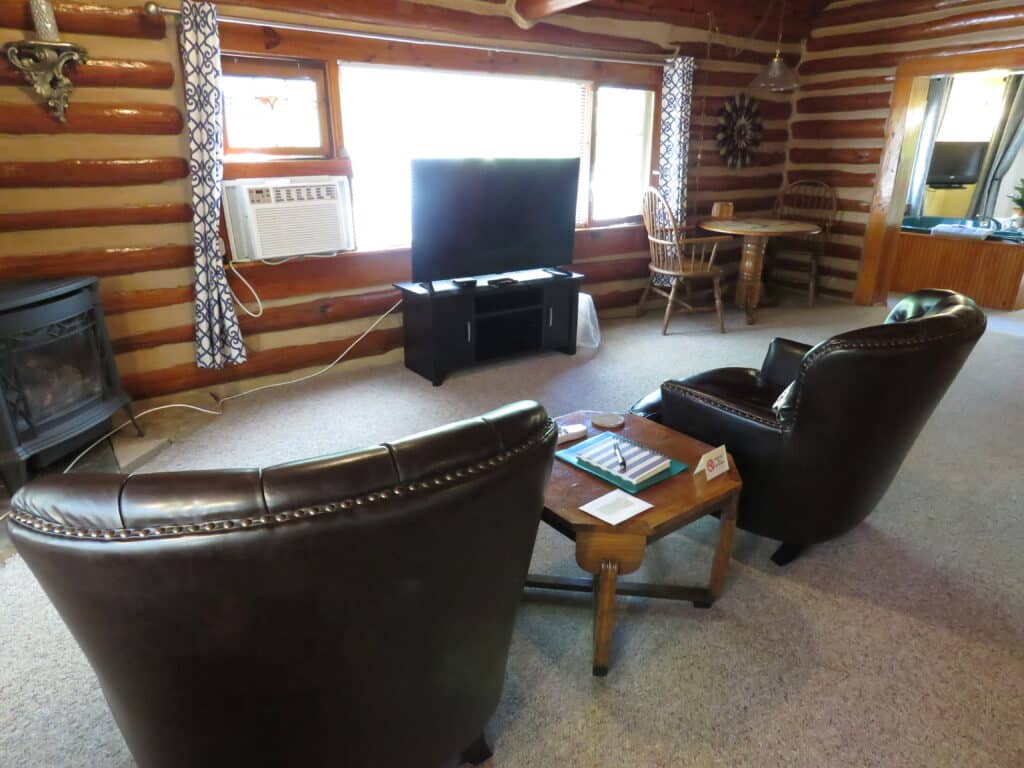 We have a soft spot for Premier Suite. On our first visit to Tall Pines Inn, Keith and I stayed in this beautiful suite. The allure of this property is the unique suites in the Historic Lodge. The lodge is Historic, constructed in 1947, and now resides in the National Registry of Historic Places. If you have not had the opportunity to experience these log suites, they are worth the effort. We have stayed in all of them and enjoyed the coziness each provides.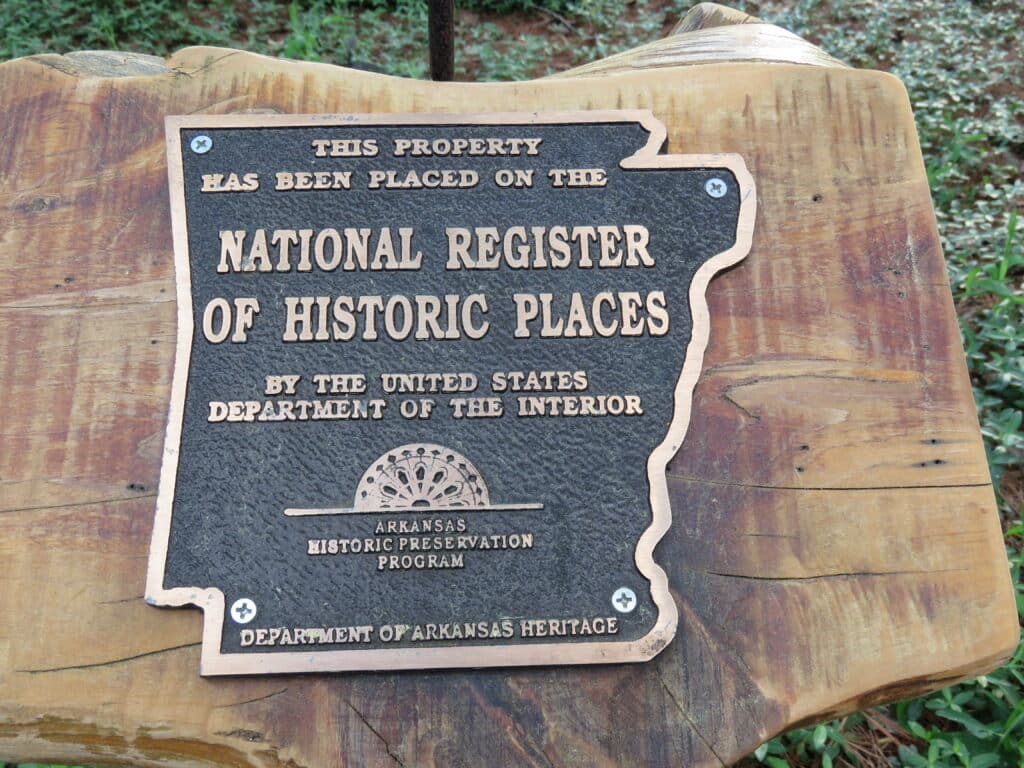 Love the Space
We stayed in Premier Suite to share our experience because Premier has all the amenities, plus lots of space. The Premier Suite is our roomiest unit, so for those who tend to get a little claustrophobic, this is a perfect choice. The cathedral ceilings assure no head-bumps; there is a comfy king bed with plenty of room to get in and out, two leather easy chairs, and an end table that sits in front of a 50″ flat screen smart TV. In the corner is a toasty gas log stove that provides soothing warmth to the suite on chilly days.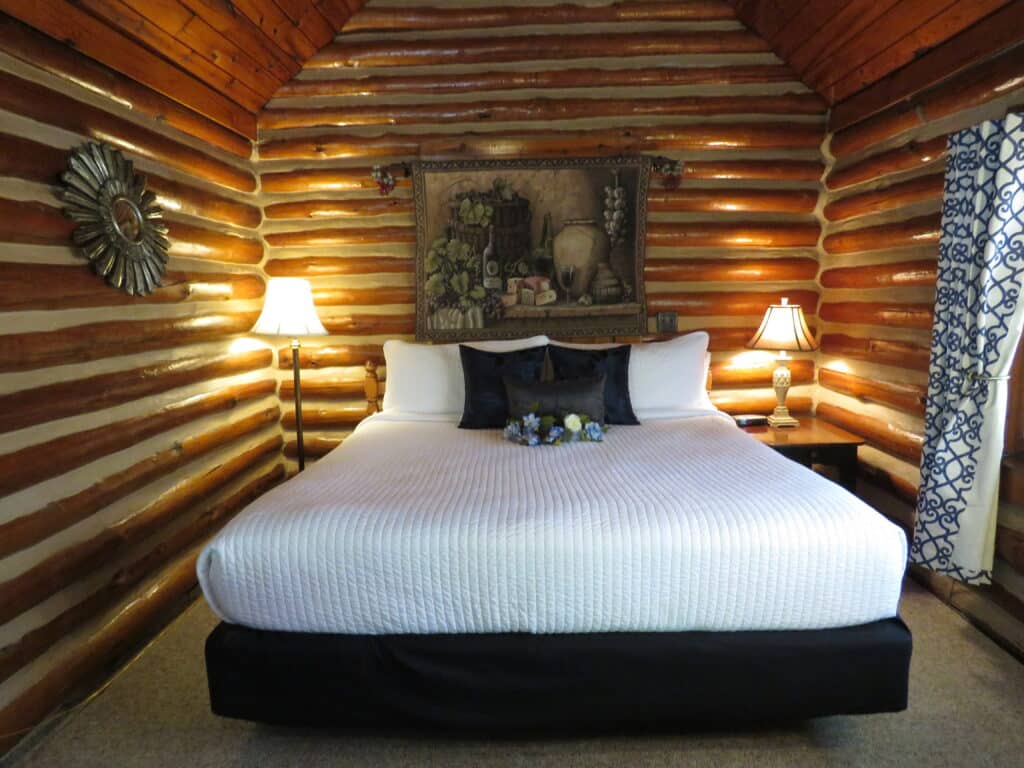 Premier Suite comes with a dinette table and chairs, microwave, and extra-large mini-fridge. Of course, anywhere we stay, we need a cup o' Joe as soon as our feet hit the ground in the morning. No worries, here we have a tank-style Keurig coffee maker, and plenty of coffee, tea, and cocoa. 🙂
Enjoy the View
A striking feature of this unit is the large dark green two-person jetted tub situated in the sunroom. The sunroom sits just to the front of the suite with lots of afternoon sun. Floor to ceiling windows looks out onto a porch with a table and chairs perfect for enjoying morning coffee or an evening beverage. It is noteworthy that all of Tall Pine's suites include comfy logo robes perfect for wrapping up in as you sit on the porch with your morning coffee.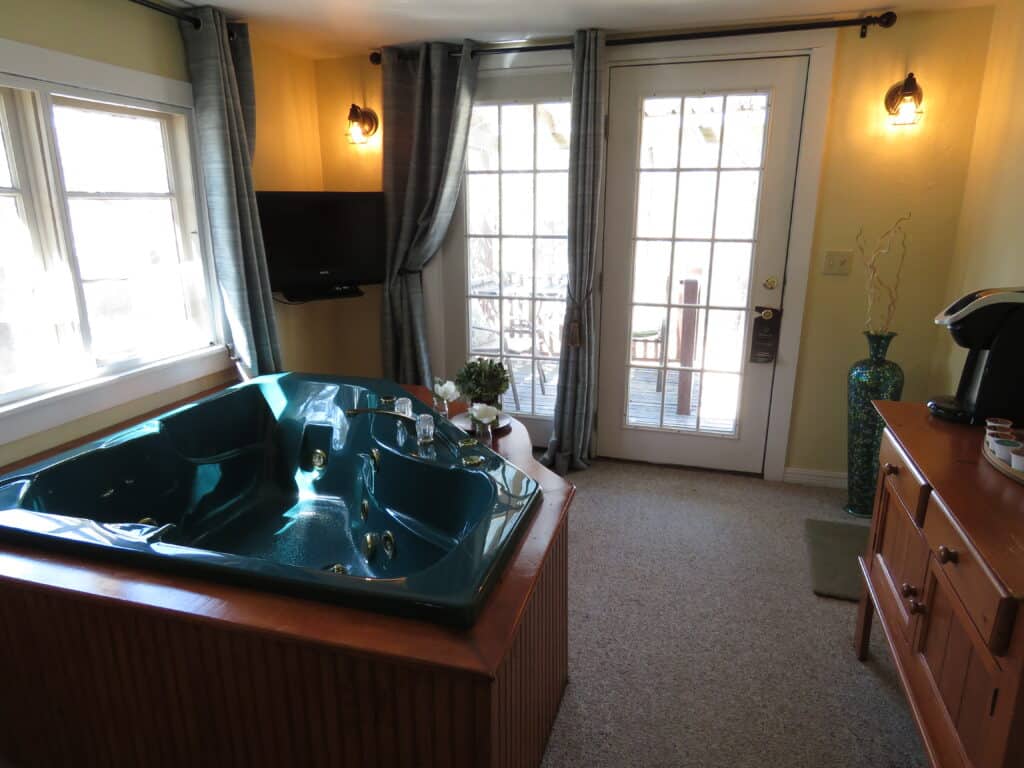 Considerations
The magic of log structures from 1947 is the natural soundproofing they provide, so we can honestly say from our first trip to this little campout, we had a very peaceful retreat. Premier also has a full bath, so those who want their hot shower have that option. We are confused as to why there is a bulkhead above the tub/shower, but removing this odd structure is on the "major projects" list. 🙂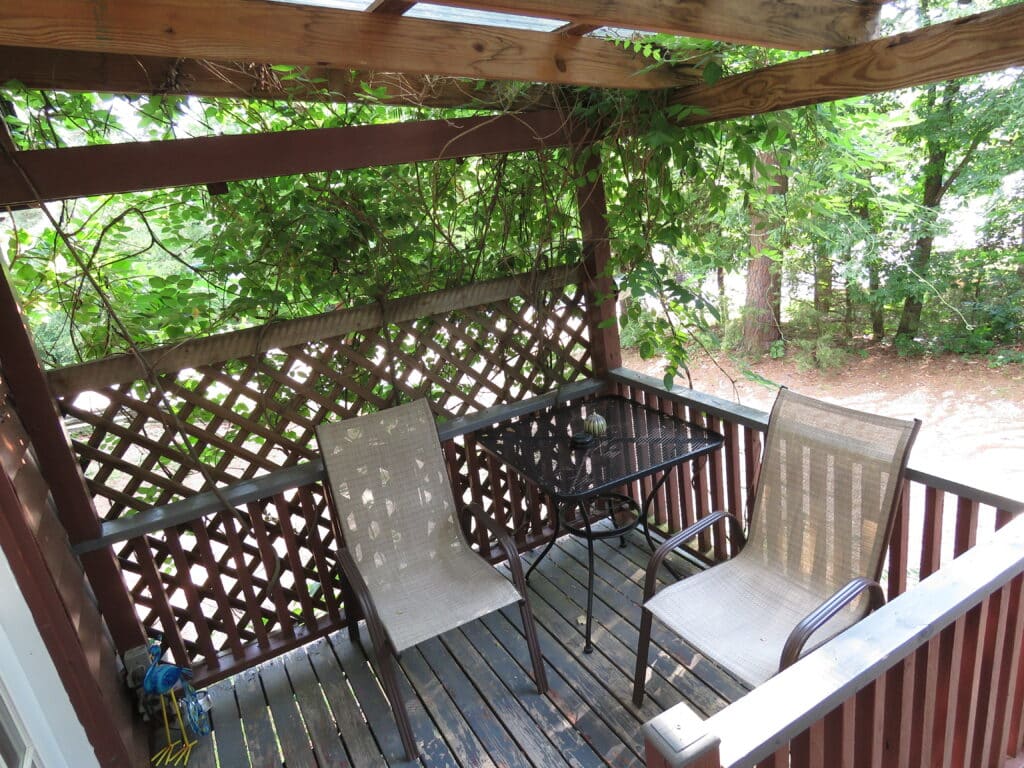 Where Do We Go Next
I admit we would be very comfortable staying right here! We love the 50″ TV and being able to plug into Hulu. 🙂 Oops, that's like admitting to our "couch potato" habits, so we must move on to the next cabin. We are excited to decide which unit will be next – stay tuned.