Veranda Suite #28 Suite in our Deerview Lodge was our third pick on our cabin tour. We chose Veranda because it has so many unique features that make it a perfectly enjoyable stay for a few nights.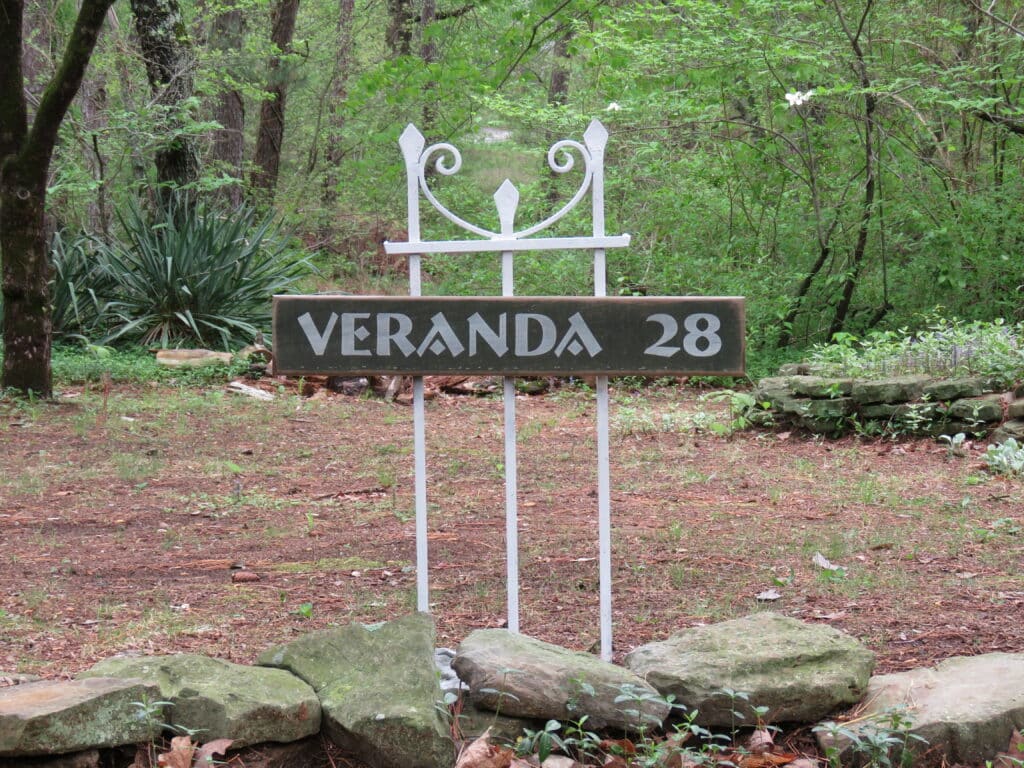 This unit, named for the cozy screened porch in front, is a pet project since the day we acquired Tall Pines Inn. We immediately saw so much potential in this sizable two-room suite.
Two Room Suite
The layout of this unit is comfortable and accommodating for a couple with active lifestyles, or different biologic clocks! I'm an early bird who enjoys morning coffee, and this suite is perfect. I can close the bedroom door and have the living room to myself and my coffee! The living room is spacious with two comfortable love seats, one of which pulls out into a twin bed – a great solution for snoring! 🙂 The living room feels so inviting and begs one to kick back and enjoy TV.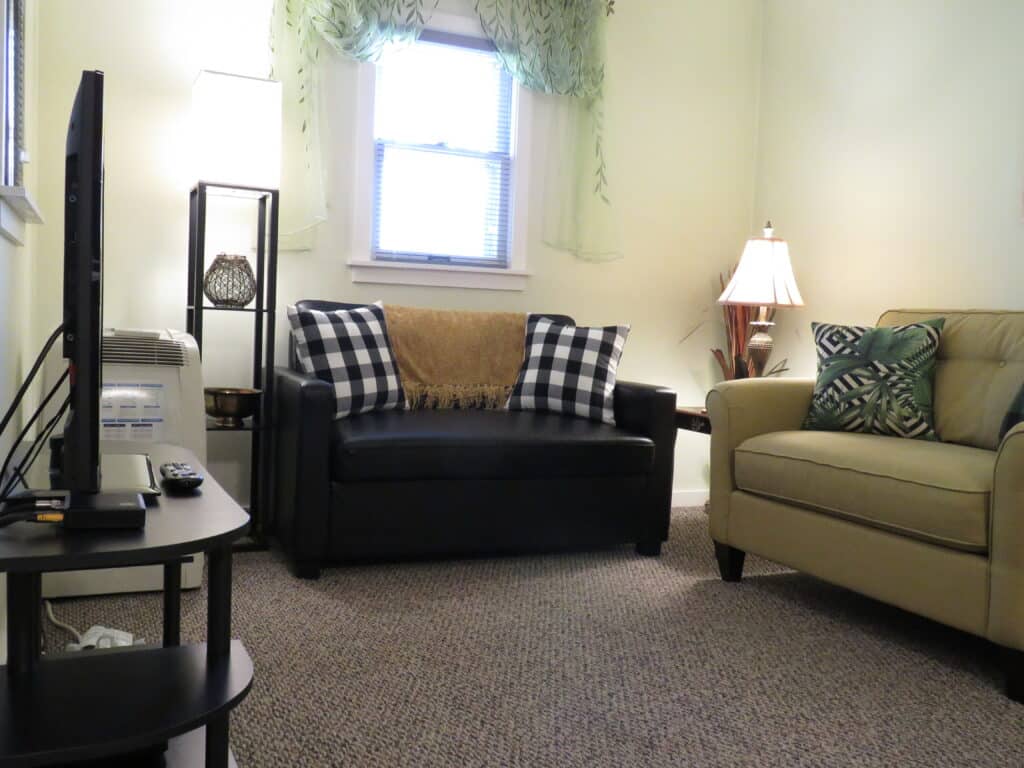 Stocked Kitchenette
Adjacent to the living room is a kitchenette complete with a mid-sized refrigerator, microwave, Keurig coffee maker with a selection of coffee, tea, and cocoa. In the cabinets, you find place settings, glasses, and flatware, all the necessities. We enjoyed the dining table and chairs to grab breakfast before heading out for the day.
Back of the Suite
The minute I laid eyes on the bedroom layout, I envisioned something grand for this large room. The bedroom had a Queen bed with a small headboard that looked muted for the bedroom. We found a King bed with an impressive headboard, that captures you when you walk in the room. Okay, here's where I admit I rushed to find a mattress! However, we both found a great night's sleep on the "Sam's Club" mattress. 🙂 I like extra-firm pillows, and these are goose feather, not my favorite! Perhaps pillow shopping is in Veranda's future.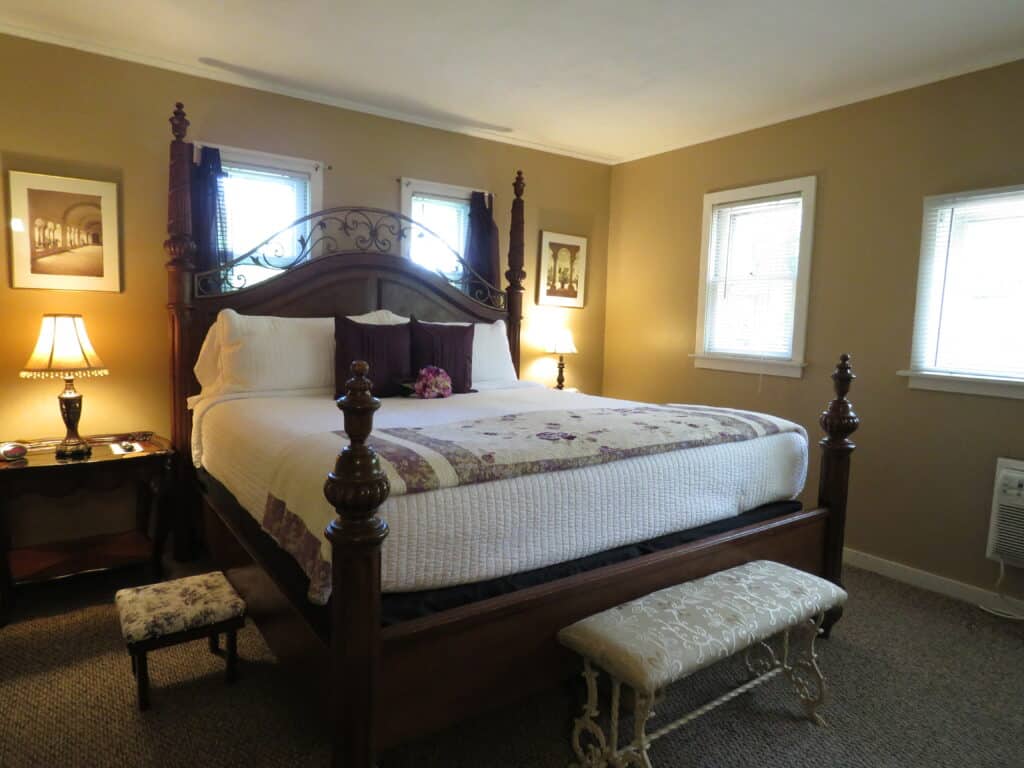 The unique feature of Veranda suite is the jetted tub, which by the way, is our largest tub. It also has a shower with a shower ring and a double curtain. The jetted tub is a pass-through, allowing you to access the tub from the bathroom or the bedroom. We love the ability to swivel the TV from the bedroom facing into tub facing, and of course, that's important! Hop out of the tub and wrap up in those sumptuous logo'd robes, and head to the screen porch for a beverage.
The screen porch makes Veranda Suite one of our most popular units, understandably. We added new cushy outdoor furniture and area rug – you add beverages and conversation! We left our stay at Veranda, feeling very pleased with the enhancements we have made, and thoughts of surprises to come.