New Addition to Tall Pines Inn – Spotlight on Paul LeBlanc
If you have visited Tall Pines Inn recently it is almost certain that you met a charming and chatting moderately elderly gentleman, Paul. Most likely he was cleaning the pool, leaf blowing, fixing something, or taking a break on your porch 🙂 Yes, that's Michelle's dad and he lives here now!
Paul grew up in St. John, ND, a very small community about 5 miles south of the Canadian border in the center of North Dakota. Paul and twin Pauline were born 3lbs each, in a cold brick farmhouse in the middle of a very cold November. Pauline succumbed at 1 year old from meningitis. Paul also lost his only brother, who at 5 years old died from ruptured appendicitis. He grew up with 6 sisters. Paul's eldest sister passed away leaving six little girls that were adopted by Paul's mother. Now, you may not realize it, but Paul has a devilish side, and living at home with those six nieces posed a great temptation. Stories were told about the girls waking up with muddy shoes in bed with them and blue and red nail polish on their face. Paul's sisters loved him so much that he convinced them to hold a bobby pin in their hand while he would crack it out with his whip. Today these stories are the source of much laughter!!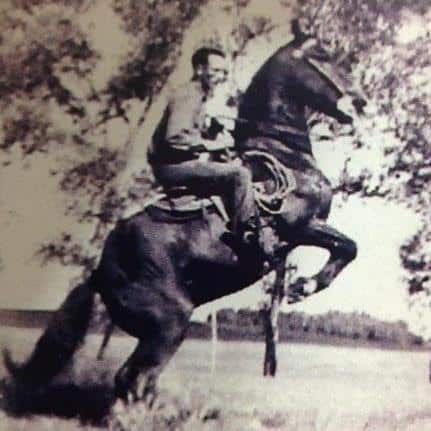 Paul's horse Rex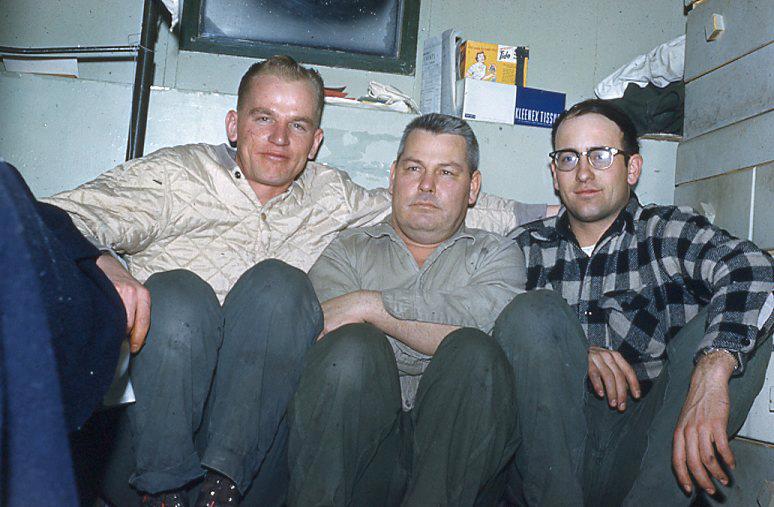 Paul's days working in Greenland
Paul is a Machinist by trade and worked for several years at the Bulova Jewel Bearing plant in Rolla, ND. He went on to own a Mobile Gas and Service Station and then a Texaco Gas and Service Station. From there he sold and serviced several brands of appliances, including the very popular "Poppy" color of the year. His appliance business evolved into the sale and certified installer of water softeners. Paul operated his own Paul's Service Repair business most of his adult life, until he left Rolla. Guaranteed, there are many in the Rolla area wondering who to call when their washer quits working! He eventually found his way back to working for a business in Rolla, contracted with the Federal Emergency Management Agency (FEMA) in Washington D.C. His task was tooling machines to design a personal "low-dose" radiation detection device for the military that could resist a drop. Current models were metal and the small fiber in them could not withstand being dropped. As a small team, they successfully accomplished this task, and were recognized in D.C. by FEMA for their work. As all government programs go, the program ended. Paul continued on with another plant in Rolla, Microlap, a developer and producer of fiber optic connectors. There he worked at tooling equipment to make these microscopic parts until his retirement last year at the age of 80!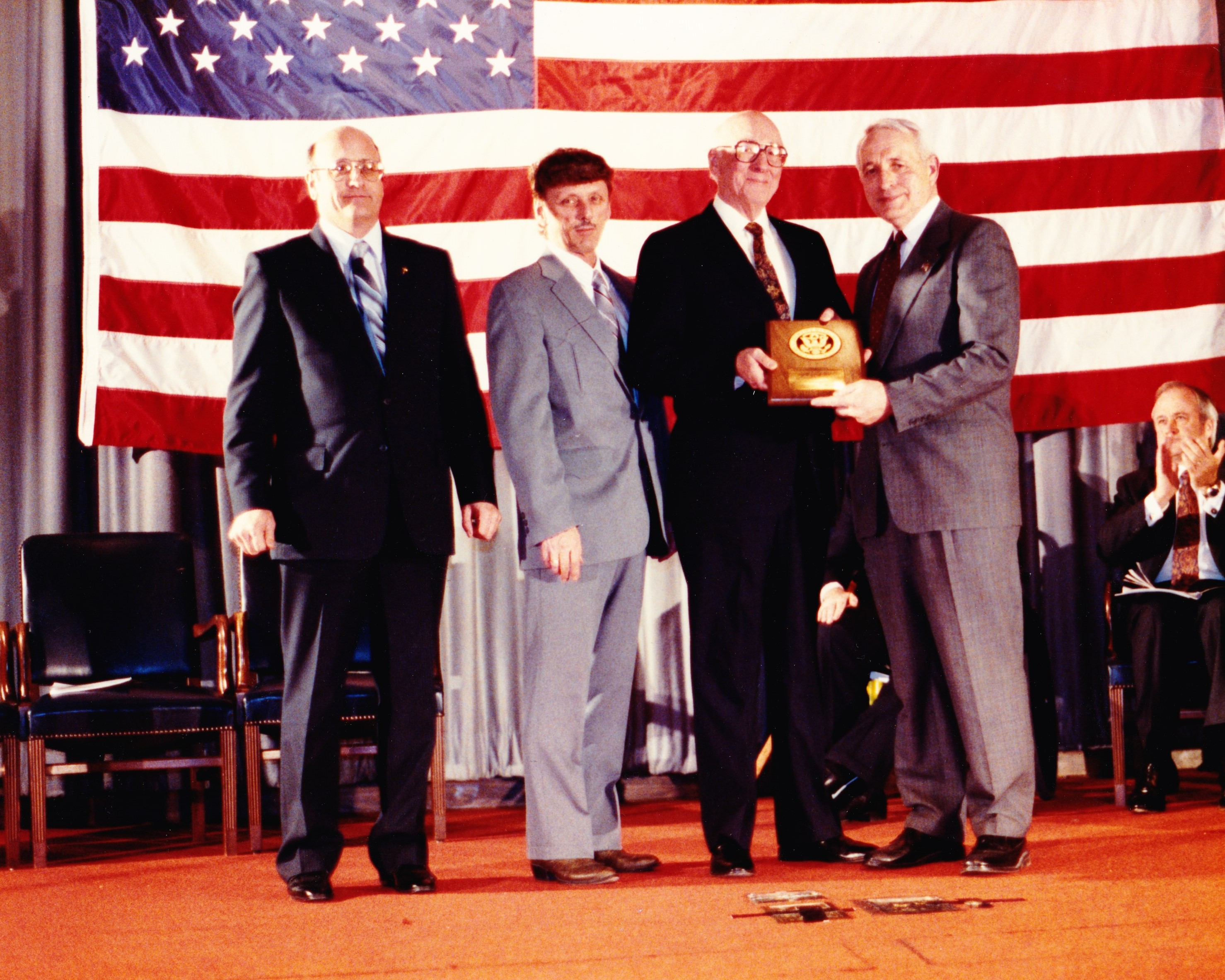 Receiving the Outstanding Public Service Award from FEMA in Washington, D.C.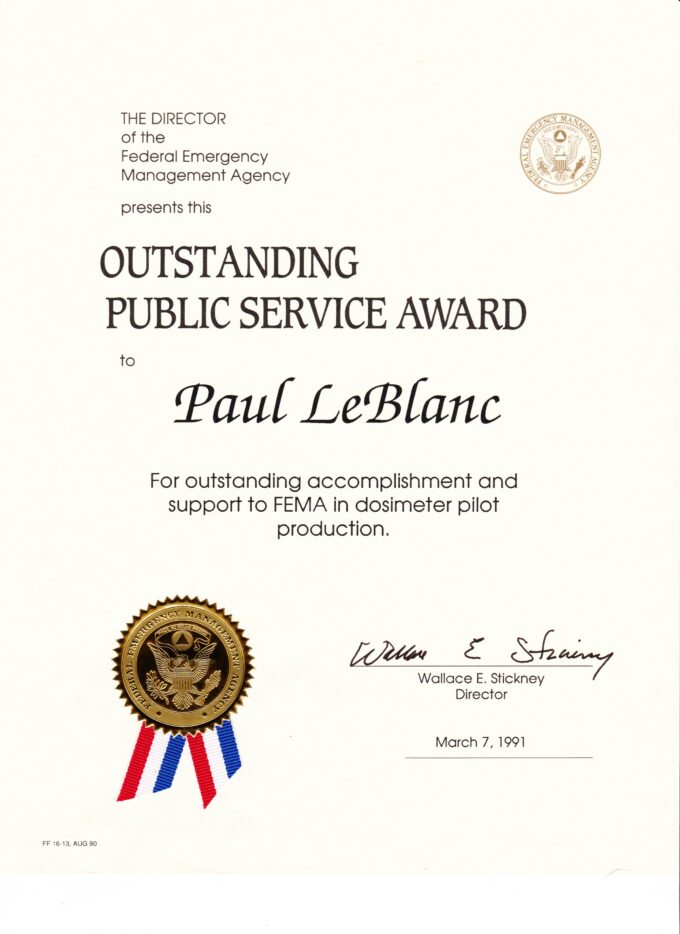 Paul married Sharon Kroeplin, in 1961. Together they raised two children, Michelle and Michael. Their passions were anything outdoors; getting together with family, gardening, hunting, fishing, and their jobs. Sharon was an elementary principal and teacher of 43 years when she passed away in 1999 during open heart surgery. Paul has committed himself since to learning lots of new recipes, cooking, gardening, and traveling to see his kids and friends.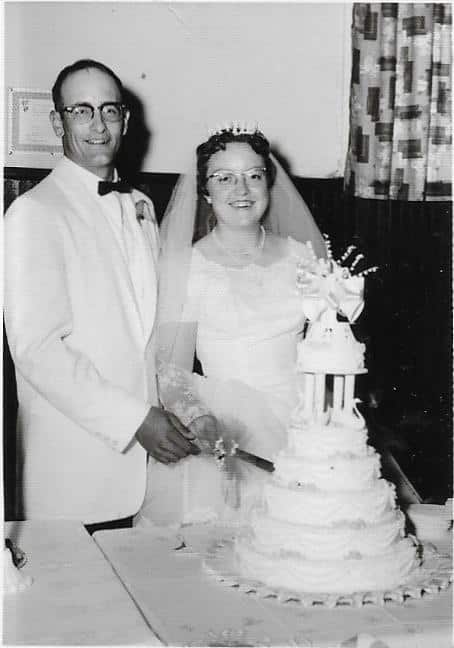 Paul and Sharon's wedding day 1961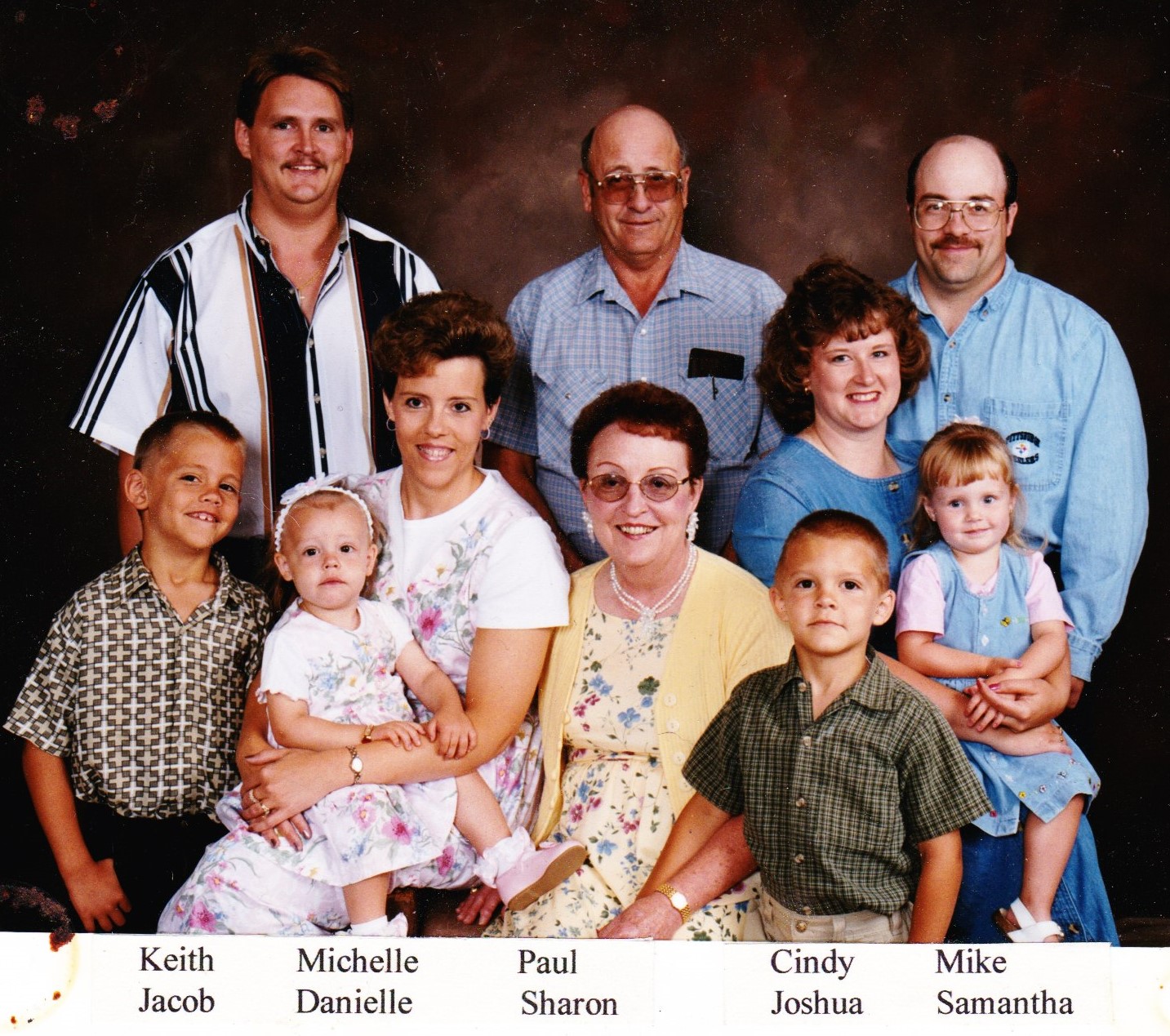 Happy LeBlanc/Frey family summer 1999
Since moving to Arkansas, Paul has been instrumental in the remodeling of the cabins, pool maintenance, and property upkeep. Guests of Tall Pines Inn can't help but strike up a conversation with Paul, whether it's about a great motorcycle, car, where a person lives, how clean the pool is, or just "shoot the breeze"!