October is the ideal time to check out the many hauntings of Eureka Springs. If you talk to the locals in Eureka Springs, you will hear stories about ghosts, spirits, and energy that hangs around this small village and the surrounding Ozark Mountain area. There are even locals who claim that energy emits from themselves. We have heard the stories of hundreds who traveled to "take in the waters" of Eureka Springs for healing purposes. Without question, there is energy at work in this little magical area of the Ozarks. Are you ready to explore your options to be spooked? Below is information about popular Haunts and attractions you can check out for a spine-chilling time.
Hauntings at the Crescent Hotel
Crescent Hotel is believed by many to be America's most haunted hotel. This magnificent hotel has an illustrious history. The Crescent Hotel opened its doors in 1886 amidst great fanfare. Many flocked to Eureka Springs for the healing waters. By the early 1900s, the magic of the healing waters started waning, and the crowds of people left. Between 1908 to 1934, the Crescent Hotel served as a Women's College and Conservatory. In 1937, Norman Baker arrived claiming that he had the cure for cancer and his patients would walk away cancer-free. Unfortunately, the remedies thought to cure cancer failed many patients and were determined to be a scam. Mr. Baker put an end to his practice after being arrested for mail fraud. Many of the ghost stories and spirit sightings involve his cancer patients, and other sightings are of masons who worked on the hotel and died during construction.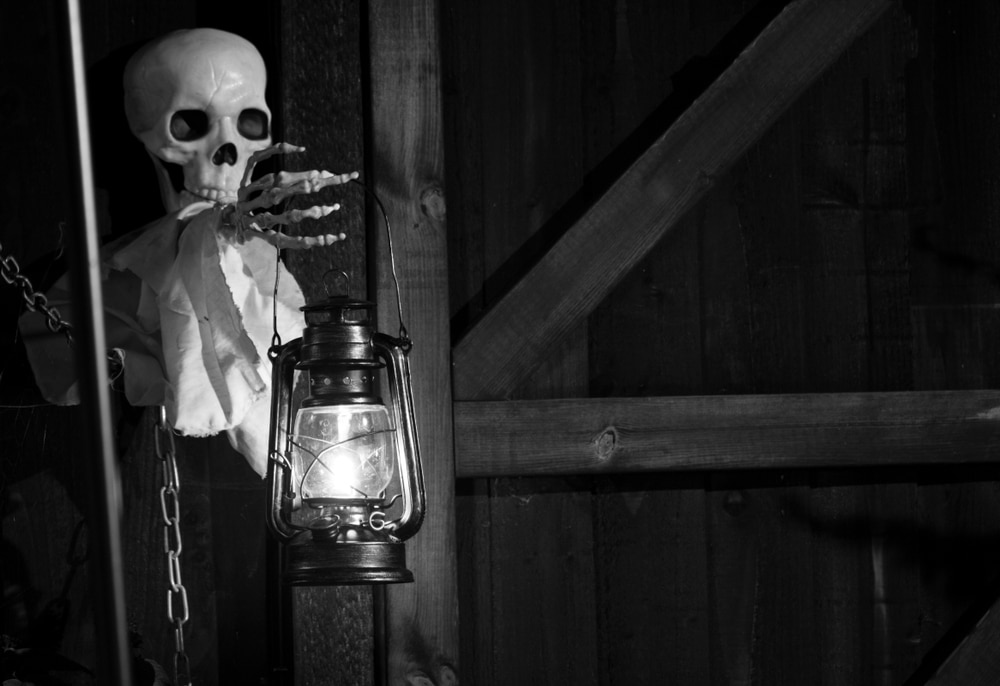 The hotel fell in disrepair over the next several decades, then in 1997, Marty and Elise Roenigk pledged to bring the "Grand Lady of The Ozarks" back to her original spender. On September 6, 2002, The Roenigk's announced the 5 million dollar restoration complete, and the grand hotel once again reigned over the Ozarks. It should be noted that room #218 is the hotel's most haunted suite, but be warned you may experience thumps and bumps on the wall and lights blinking on and off!
Basin Park Hotel Ghost Tour
Basin Park Hotel, is legendary and rich with Eureka Springs's history including the many ghost tales and hauntings that Eureka Springs is famous . October is a perfect time to take in a Basin Park Hotel Ghost Tour, with tickets available nightly. Here you can join paranormal investigators, where you will hear stories of many paranormal events and receive instruction on the art of ghost hunting. During your investigation, you will be able to use instruments like an infrared thermometer and audio equipment to assist in detecting paranormal activity.
I Haunt You
Melonlight Ballroom announces the exciting premiere of their newest theatrical performance. From the creators of ANNA, "I Haunt You," a supernatural love story, a chilling theatrical experience produced for the unusual stage. There are 20 show nights with limited seating, so don't wait; get your tickets now!

Intrigue Theater
Intrigue Theater is the perfect mystical entertainment for a good chill. Halloween, October 31, the show is Magic, Mystery, and Intrigue. The show titled "Paranormal Experiments" Intrigue Theater returns to its origin, presenting a selection of their intriguing and popular effects. Halloween weekend is the perfect time to take in one of the shows at Intrigue Theater. From the moment you step into the historic venue, the paranormal activity captures you.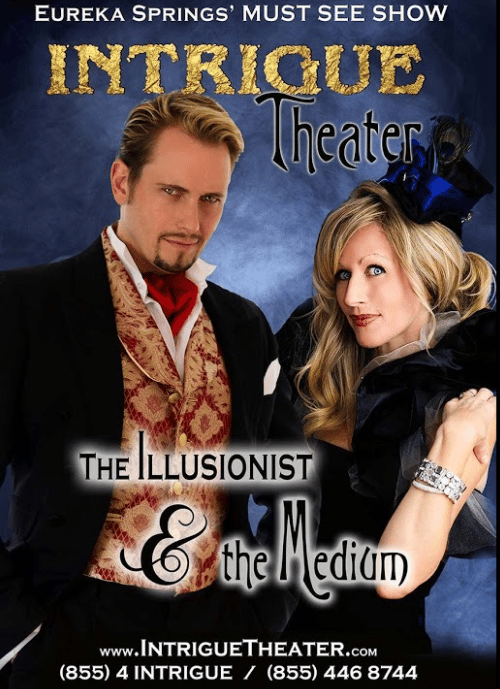 Rocky Horror Picture Show
Become part of a cult classic and watch the Rocky Horror in the famous Eureka Springs Auditorium, fondly known as "The Aud". Interestingly, this is one place to watch Rocky Horror on the stage where Tim Curry stood to make the movie. In this cult classic, sweethearts Brad and Janet are stranded with a flat tire during a storm, and discover the creepy mansion of Dr. Frank-N-Furter (Tim Curry), a transvestite scientist. As they stay in the mansion, Brad and Janet meet a houseful of crazy characters, including a rocking biker (Meat Loaf) and a creepy butler. There are elaborate dances and rock songs as Dr. Frank-N-Furter unveils his latest creation: a muscular man named "Rocky". The production of "Rocky" is brought to you by Escape Room 13 on Saturday October 30, 2021 at 10:00pm. Don't wait, get "Rocky Horror Picture Show" tickets now!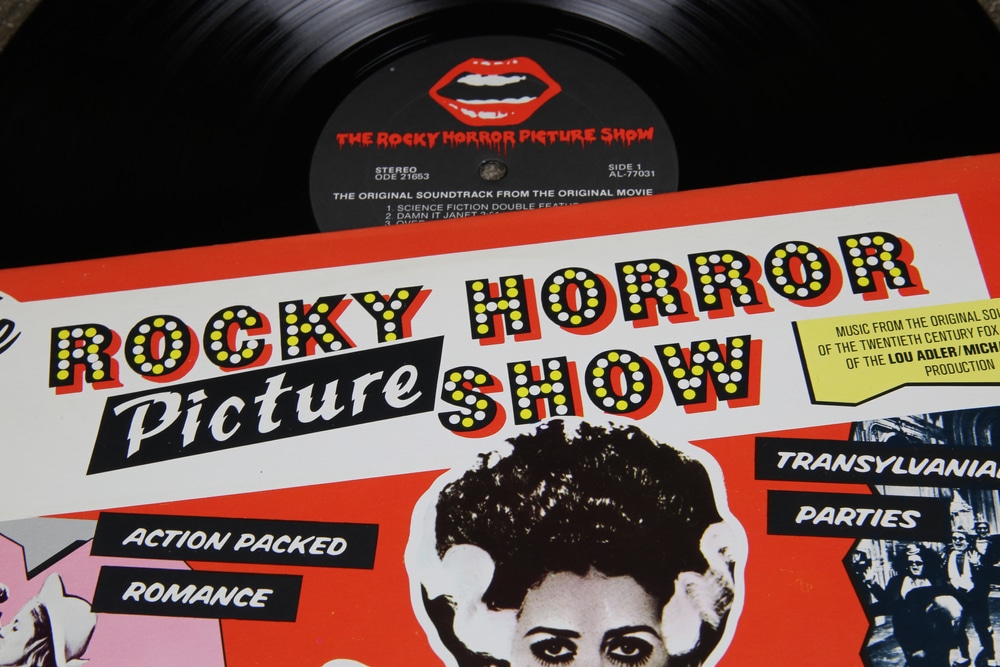 Underground Walking Tours
Ready to see more of Eureka Springs? Explore downtown on an Underground Walking Tour and get access to never-before-seen parts of Eureka Springs. Discover all about this unique village from an entirely different perspective. Then for a scare of a different sort, check out the underground ghost tour at Haunted Eureka Springs Tours.