Ozark Cabin Rentals – Tall Pines Inn – 2020 Year in Review
A movie producer could not have written the 2020 Story with more drama than what has unfolded before our eyes the past 12 months. You do not have to be a small business owner to feel like you've ridden a wild roller coaster, with each month feeling like a new downhill rush taking the wind out of you. The next minute you're on another slow climb to yet another pinnacle with the next free-fall you have no control over.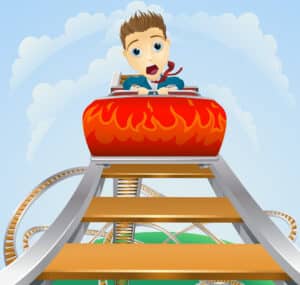 Who would have predicted when 2020 started that we would have been shut down for the entire month of April, not only that, but we refunded many guest reservations courtesy of the COVID Pandemic. There were all kinds of quarantine requirements and travel restrictions. Faced with the governor's new requirements about how we could run our business and when we could open it, it was difficult not to feel panic-stricken as new business owners.
Going Gets Tough – Tough Get To Work
They say the best way to deal with anxiety is work, so that is what we did. We rolled up the sleeves and got busy remodeling, updating, and freshening up the property. So what were the fruits of our COVID labor…
#30 Knotty Pines:
Three weeks of hard work stripping varnish off the hardwood floor revealed interesting blend of different woods. The next step was to "chemical weather" the hardwood floor and applied Polyurethane.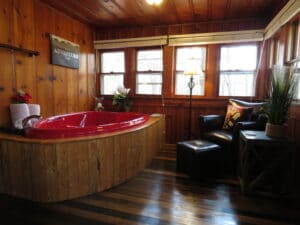 #8 French Country Cottage:
We always knew this cabin had beautiful floors, and when we tore out the carpet, we were not disappointed. We rented a floor sander and went to work. Sanding gave way to rich hardwood oak floors that, once Polyurethane was applied, look amazing.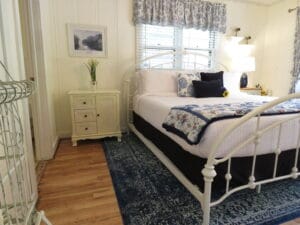 The Historic Cabins all received new curtains, and some units had new flooring installed. We also updated some of the beds and mattresses. We installed a proper French drain and landscaping around Unit 18 that has greatly improved water flow around the cabin.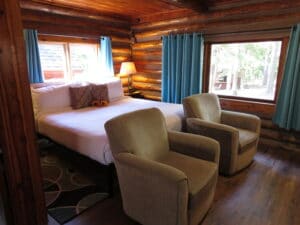 A Little Relief
During the shutdown, the Pay Check Protection loan and other business assistance allowed us to get our employees back to work and the business running. However, when we reopened our doors in May, we were not fully prepared. The weekends, May through November, we stayed booked. We added housekeepers to meet the heavy demand. Our cabins were a big attraction for guests during this time of social distancing. We offered plenty of outdoor space, individual cabins, and lots of fresh air.
Milestones
2020 milestones for Tall Pines Inn include attaining TripAdvisor #1 of 70 in Specialty Lodging; our business was up almost 60% from last year, Tall Pines Inn was host to nearly 2550 guests since April 2020!!! No one caught COVID!! We are so proud of the efforts of all of our staff and we live to face another year 🙂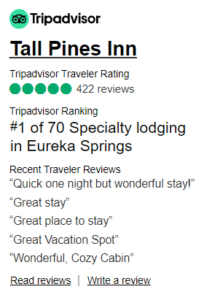 New Services
Services that we expanded this year: Weddings – Michelle became an Ordained Minister, and we accommodated guests who wanted to have a simple, eloquent, yet rustic wedding on our property. Our wedding sizes ranged from 40 guests to 2 guests. We also expanded our gift shop merchandise to include more t-shirts and logo ceramic mugs. We are still in the process of building our Guest Food Services. Cabin #26, Deerview Suite, is a major remodel and will have many exciting surprises for the New Year.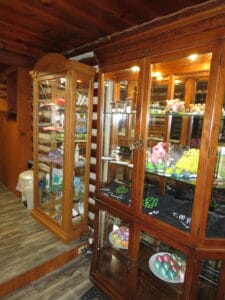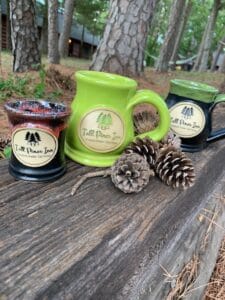 2021 Here We Come
We look forward for 2021 and hope that with the new year all of the uncertainty and anxiety leaves us all. We are excited to bring fun to many guests, meet new people, and see old friends. Thank you to all for a wonderful 2020!!