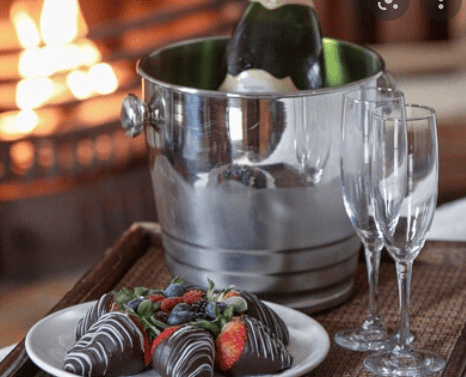 Chocolate Covered Drizzled Strawberries & Celebratory Beverage
Do you love the idea of a romantic evening sharing Chocolate Covered Strawberries and Champagne? Have something special waiting in your room when you arrive! No need to do anything other than add this on to your reservation. Let us do the work and you get the praise!!
This package includes:
6 Dark Chocolate Covered Drizzled Strawberries beautifully plated
Bottle of Champagne (sparkling cider per request)
Flower bouquet can be added to this package per request (call for price)
Categories:
Add to Your Stay!