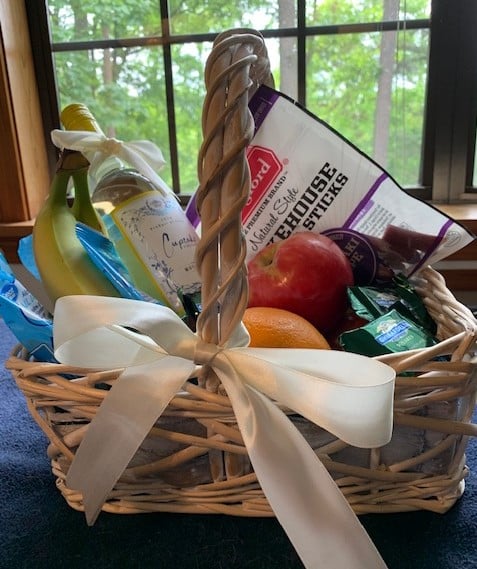 The Fresh Package is exactly as it sounds – Fresh and Delicious
This is a great package for a couple who enjoys fresh fruit and a touch of indulgence, or it is appropriate for a family to share on arrival.
This fun package comes tastefully bundled in a wicker basket as a keepsake to take home with you.
The basket is brimming with the following:
2 apples
2 oranges
2 bananas
1 bottle of Moscato wine (or substitute a bottle of sparkling juice)
Trail Mix
Chocolate mints.
Categories:
Add to Your Stay!